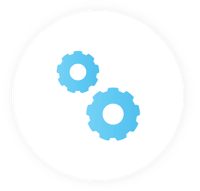 TLA Technology & targeted complete NGS sequencing
The original TLA protocol (Nature Biotechnology 2014) requires cells as input material. This application note describes the features and applications of the TLA protocol for isolated human genomic DNA.
Highlights
Cergentis' TLA technology:
enables targeted complete gene sequencing.
requires one primer pair complementary to a short locus specific sequence.
detects all single nucleotide variants and structural variants.
enables haplotyping.
is easy to execute with standard laboratory equipment.