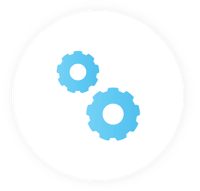 Complete locus sequencing and quality control of targeted genome editing
Genome editing can result in undesired on-target sequence variants ranging from single base pair variants up to large structural rearrangements. Comprehensive sequence analysis of targeted loci is therefore critical for the selection and quality control of genetically modified cells and organisms. Download this appnote and discover TLA for selectively amplifying and sequencing entire genes and genomic loci.
Highlights
Cergentis' TLA technology uniquely enables the targeted and complete next generation sequencing of genomic loci.
TLA empowers the characterisation of all single nucleotide and (large) structural variants resulting from targeted genome editing.
TLA analyses are used in the selection and quality control of genome-edited cell lines and animals.