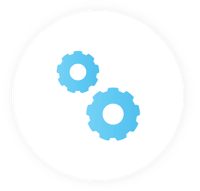 Targeted complete NGS and quality control of transgenes, integration sites and gene editing in heterogeneous cell & gene therapy products
Gene therapy medicinal products (GTMPs) are genetically reprogrammed human cells (e.g. T or B cells) used for the treatment of viral infections, hereditary disorders and cancer.
Highlights
Cergentis' TLA technology enables the complete targeted and cost-effective next generation sequencing (NGS) and quality control of transgenes and integration sites.
TLA enables unbiased genome wide mapping of transgene integration sites.
TLA offers a more cost-effective and higher resolution alternative to conventional approaches to characterise the results of genetic engineering.
TLA analyses are widely used in the development and quality control of gene therapy products.