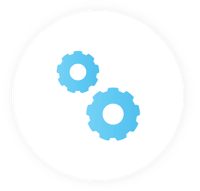 Enhanced Apollo X CHO Clone Screening with Targeted Locus Amplification
FUJIFILM Diosynth Biotechnologies has integrated Cergentis's Targeted Locus Amplification (TLA) technology into Apollo X cell line development as a powerful tool for completely sequencing transgenes and integration sites.

Highlights
TLA detects all single-nucleotide variants (SNVs) and structural variants in an integrated transgene sequence.
TLA analyses can be used in development and quality control of cell lines, for clone selection, and for assessment of clonality and genetic stability.